Exploring Emetophobia or Fear of Vomit
Emetophobia is a type of anxiety disorder that involves an extreme fear of vomiting, seeing vomit, watching other people vomit, or feeling nauseous.
Emetophobia is a type of anxiety disorder that involves an extreme fear of vomiting, seeing vomit, watching other people vomit, or feeling nauseous.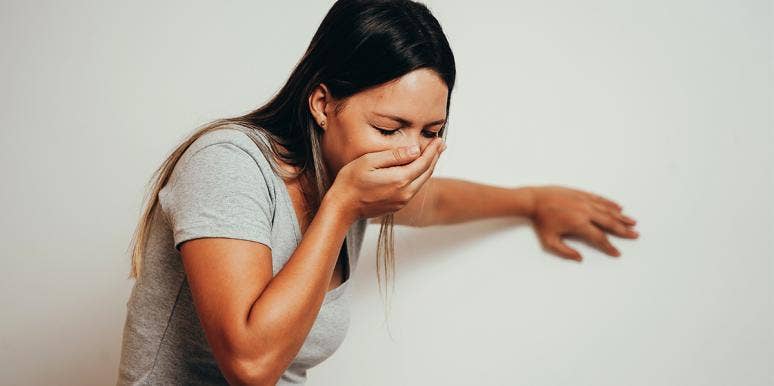 People suffering from emetophobia spend a lot of time stressing about vomiting, regardless of whether they or those around them feel ill or not. Just the thought that someone could vomit is enough to make them anxious and cause intense distress.
This persistent distress tends to be detrimental to the daily life of those suffering from emetophobia. For instance, you may dread eating out of fear that something will make you vomit regardless of how safe the food item may be, some stay away from public bathrooms out of fear that someone could be vomiting in a stall.
While the intense distress caused by emetophobia might feel overwhelming, the condition is usually treatable with the help of a therapist.
Symptoms
If you suffer from emetophobia, you may find yourself structuring your days around avoiding scenarios where you or someone else might throw up.
If you find yourself indulging in the following or similar behaviours then it could potentially hint at the suffering of emetophobia
discarding foods that you associate with vomiting
eating in small portions, being excessively cautious of where and what you eat
washing hands, dishes, food items like fruits and vegetables, and kitchen tools excessively to get rid of any smell or germs
avoiding taking medication that could cause nausea
avoiding travel, parties, public transportation, or any crowded public space which may make you nauseous
having shortness of breath, tightness in the chest, or increased heartbeat at the thought of vomit
These behaviours are interrelated with mental health symptoms, such as:
panic at the thought of not being able to leave a crowded area if someone vomits
anxiety and distress when feeling nauseated or thinking about vomit
persistent, irrational thoughts linking an action to an experience involving vomit
People with specific phobias like emetophobia are usually aware that their reaction to the object of their phobia isn't typical. For example, you might do everything in your control to avoid eating food cooked by someone else although that isn't normal for other people.
Causes of Emetophobia
Phobias like emetophobia usually develop after an incident involving the feared incident. This might involve:
feeling extremely sick in public
having bad food poisoning
witnessing someone else throw up
having someone vomit on you
having a panic attack during an incident of vomiting
Emetophobia may also develop without the aforementioned, this leads to the belief that genetics and your environment may play a role. For example, having a family history of anxiety disorders may place you at a higher risk.
The disorder often begins in childhood, and those adults who have lived with emetophobia for all their life may not even remember the first triggering event.
Getting the right treatment for emetophobia is imperative as it usually harms the patient's daily life. It may take some time to find the right therapist and treatment for your needs, but the result is usually worth the time, patience and effort.
---
About Us:
Runway Pakistan is a complete solution provider for all your marketing communications-related requirements. The ultimate hub of infotainment – Runway composes of all the key offerings – Monthly Print Magazine, Digital Magazine, Media Production, Creative Agency, PR Agency, and Marketing Consultancy that a brand needs to be seen, heard, and known!
Like and follow our Facebook page:
Runway Pakistan