Nida Yasir: Many Accused Us of Faking COVID-19 Diagnosis
It's been around 3 weeks since actress Nida Yasir tested positive for COVID-19, along with her husband Yasir Nawaz. Nida has recovered and is BACK on TV!
It's been around 3 weeks since actress Nida Yasir tested positive for COVID-19, along with her husband Yasir Nawaz. However, she is now recovered and has returned for morning shows once again!
On June 15, Nida Yasir shared the ordeal her family went through whilst battling COVID-19.
She also talked about missing her work, "I have been so habitual of meeting you guys(the audience) every day, that these last three weeks have been very difficult. 2020 is not about succeeding, it is about survival."
The morning show host added, "I always told my sister that there is so much hoo-ha about corona, humare kisi qareebi banday ko tou hua nahi. And we didn't really think of getting tested since I really didn't have any symptoms of the virus as I was doing a live show till the very last day."
Nida Yasir revealed that they only got tested for COVID-19 when her husband got a fever. "… when he [Yasir] got back, he had a mild fever. Every area has its own health sector. You call them, you tell them the symptoms, that's when they will guide you whether you should get tested or not.
"Yasir's [Mera Dil Mera Dushman] co-star Naveed Raza called him and told him he has a similar fever. So does Alizeh Shah and Naouman Sami. The next morning when our daughter, Sila, woke up, she had the same fever. That's when Yasir panicked. I still didn't have any symptoms."
It was then the whole family got themselves tested; only Yasir, Nida and their daughter Sila were positive.
"There were three kinds of symptoms in our house – Yasir with severe symptoms, Sila with mild and I had none," Nida shared.
"As a responsible citizen and colleague, the first thing I did was to call my programme head since I was working with so many people. I asked him to get everyone tested – including the crew and the guests of the morning show. All of them were negative."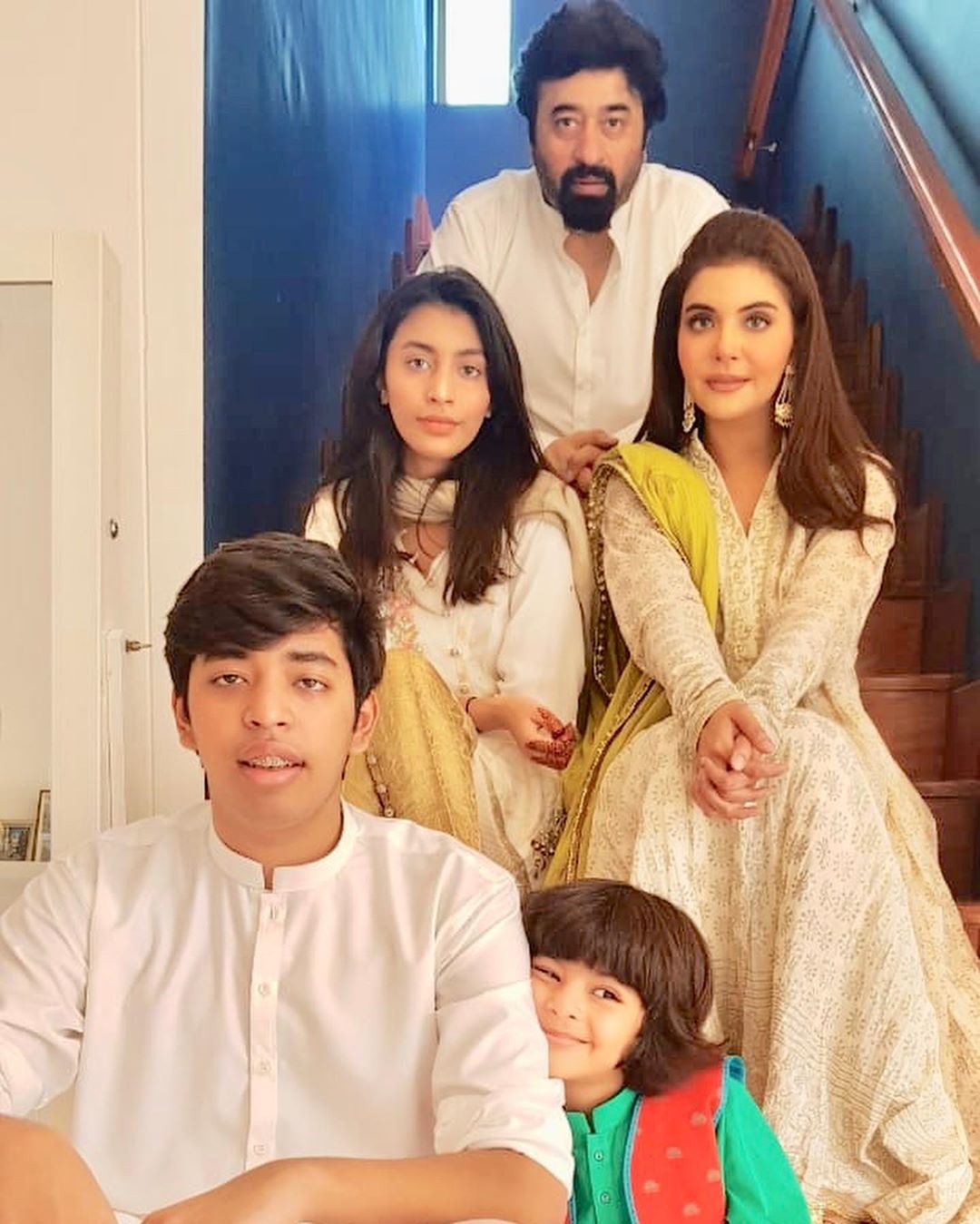 One of the toughest thing that Nida had to do was isolate herself away from her 5-year-old son. "The hardest thing was to not be with my son. He's so young, he would be crying and I couldn't go and hug him. We'd wave hands from a distance. It's very difficult. That's why when everyone advises that if there's an absolute need for you to head out, you should go out in just that case."
When it came to discussing the reactions she got from her audience and fans regarding her COVID-19 diagnosis, Nida Yasir revealed that she received numerous wishes to get better soon and some hate as well.
"My Instagram, my messenger is filled with so many affectionate messages and prayers from everyone. So many from the entertainment industry called in to ask about our health," she revealed. "But many hurt me as well. There were few who said that we were paid by the government, or that it was all a facade. There were few who said, 'They used to come to work every day! Acha hua'."
Anyone can be asymptomatic carrier and not know. Please keep a social distance from everyone, as cases in Pakistan are increasing rapidly. We are glad that Nida Yasir has recovered, and we hope that we all have learnt the importance of isolation and social distancing during the COVID-19 pandemic.
About Us:
Runway Pakistan is a complete solution provider for all your marketing communications related requirements. The ultimate hub of infotainment – Runway composes of all the key offerings – Monthly Print Magazine, Digital Magazine, Media Production, Creative Agency, PR Agency and Marketing Consultancy that a brand needs to be seen, heard and known!
Like and follow our Facebook page: