PEMRA Suspends 24 News HD's Licence
PEMRA says they took this decision for 24 News HD's "illegal transmission of news and current affairs content" even after the show cause notice given in May.
The Pakistan Electronic Media Authority Regulatory Authority (PEMRA) suspended 24 News HD's licence on July 3 with immediate effect. The regulatory body says they took this decision for 24 News HD's "illegal transmission of news and current affairs content".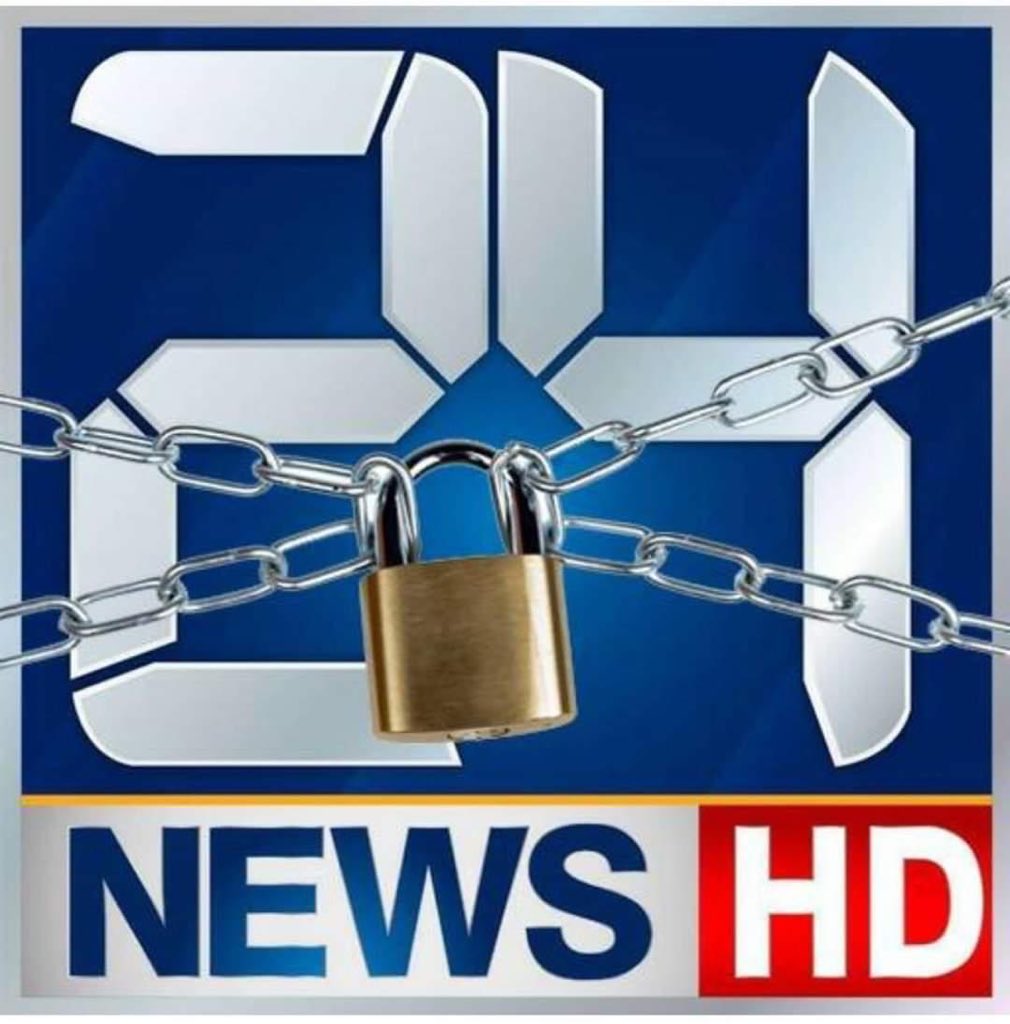 The press release issued by PEMRA states that Value TV, later named as 24 News HD, had initially been given a licence to air entertainment programs. Instead they have been "persistently, illegally and unlawfully airing news and current affairs in continuous violation of Pemra laws".
PEMRA says that they had given 24 News HD a show cause notice on May 7, 2020 regarding their violation of licence and to "revert back to its approved programming content". However, the news channel had "failed to adhere to the directions of the authority despite several notices and opportunities of hearing provided [to them]".
24 News HD tweeted when the decision of revoking the licence by PEMRA was announced:
پیمرا کا آزادی صحافت پر بڑا وار

ٹوئنٹی فور نیوز کا لائسنس معطل

پیمرا کا ٹوئنٹی فور نیوز کے لائسنس کی کیٹگری پر اعتراض

کیٹگری کے بارے ٹوئنٹی فور نیوز کےموقف کو نظراندازکرکے یکطرفہ کارروائی کی گئی

چیئرمین پیمرا نے لائسنس معطلی کا اختیار نہ ہونے کے باوجود معطلی کا حکم جاری کیا

— 24 News HD (@24NewsHD) July 3, 2020
PEMRA's big blow to freedom of press.
Twenty Four News license suspended.
PEMRA objects to the category of license of Twenty Four News.
The unilateral action was taken ignoring the position of Twenty Four News about the category.
Chairman PEMRA issued the suspension order despite not having the authority to suspend the license.
The regulatory body's decision was condemned by political leaders such as Shehbaz Sharif, as well as the Association of Electronic Media Editors and News Directors (AEMEND).
Shehbaz Sharif tweeted that 24 News HD was targeted due to their independent editorial policy.
Free speech and independence of media are building blocks of democracy. It is unfortunate that media freedom has gradually been eroded under the PTI govt. The latest to become victim of its ire is '24 News' that has been shut down on account of its independent editorial policy. pic.twitter.com/6UlbiAw7Kp

— Shehbaz Sharif (Stay at home to stay safe) (@CMShehbaz) July 4, 2020
AEMEND stated that the news channel should have been allowed to convert their licence, as the news channel had been airing for the past 6 years. This step would lead to unemployment of journalists.
"The country is not only fighting the coronavirus pandemic but also the financial crisis," said AEMEND, adding that Prime Minister Imran Khan had also said that ending unemployment is among his priorities for the country.
24 News HD is not the first major channel to be suspended this year, however. Neo TV was also suspended for the same reasons on May 7.
About Us:
Runway Pakistan is a complete solution provider for all your marketing communications related requirements. The ultimate hub of infotainment – Runway composes of all the key offerings – Monthly Print Magazine, Digital Magazine, Media Production, Creative Agency, PR Agency and Marketing Consultancy that a brand needs to be seen, heard and known!
Like and follow our Facebook page: