IONIQ: Hyundai's Electric Vehicle Brand Introduced
Hyundai Motor Company has reintroduced their brand IONIQ, which will be focused on electric vehicles. They have announced their upcoming models 5, 6 and 7.
Hyundai Motor Company has introduced their brand IONIQ, which will be focused on electric vehicles. So far, they have announced that they will be producing three different IONIQ makes over the next four years.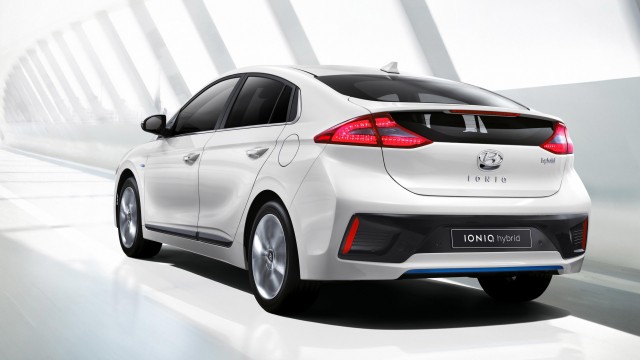 Their current IONIQ brand has three types of powertrains – hybrid (HEV), plug-in hybrid (PHEV), and all-electric (BEV). While the sedan has found some success, this announcement is considered the rebirth of IONIQ.
Hyundai IONIQ 5/6/7 Electric Vehicle
According to their new schemes, the even numbered cars will be sedans, while the odd numbered cars will be SUVs.
IONIQ 5 – To Be Released in 2021
The first model under the IONIQ brand will be the IONIQ 5 mid-size CUV that will launch in early 2021. IONIQ 5 is based on the concept EV '45', which Hyundai unveiled at the International Motor Show (IAA) 2019 in Frankfurt as a homage to its very first concept car. IONIQ 5's designers took inspiration from the past and integrated it with cutting-edge parametric pixels, a unique design element that Hyundai designers will continue to incorporate into future IONIQ models.
IONIQ 6 – To Be Released in 2022
This make of IONIQ will be focused on the company's latest concept called Prophecy. The model will be based on the images below:
IONIQ 7 – To Be Released in 2024
So far, not many details have been released regarding the IONIQ 7 model. The only image they have released regarding the concept (which is yet to be unveiled) of the SUV is below:
Are you excited about Hyundai's revamp of their electric vehicle brand IONIQ? Let us know in the comments!
About Us:
Runway Pakistan is a complete solution provider for all your marketing communications related requirements. The ultimate hub of infotainment – Runway composes of all the key offerings – Monthly Print Magazine, Digital Magazine, Media Production, Creative Agency, PR Agency and Marketing Consultancy that a brand needs to be seen, heard and known!
Like and follow our Facebook page: