Rising Tensions: Are Pakistan & KSA Muslim Brothers or Enemies?
Tensions are rising between Pakistan and it's long-standing brothers KSA and UAE after they welcome both India and Israel.
There is growing speculation that Pakistani expatriates in the UAE and the Kingdom of Saudi Arabia (KSA) will soon have to go back home in light of the pressures being put on Pakistan by both the countries to recognise and accept Israel. However, Prime Minister, Imran Khan, has stated that Pakistan and Israel will not establish any relations until the Palestine dispute is resolved.
Moreover, during the last three months, there has been extensive cultural assimilation in the UAE for the influx of Israelis into the Islamic nation. On October 19, 2020, the first commercial flight from UAE landed in Israel. KSA also approved the use of Saudi airspace for Israeli flights to the UAE.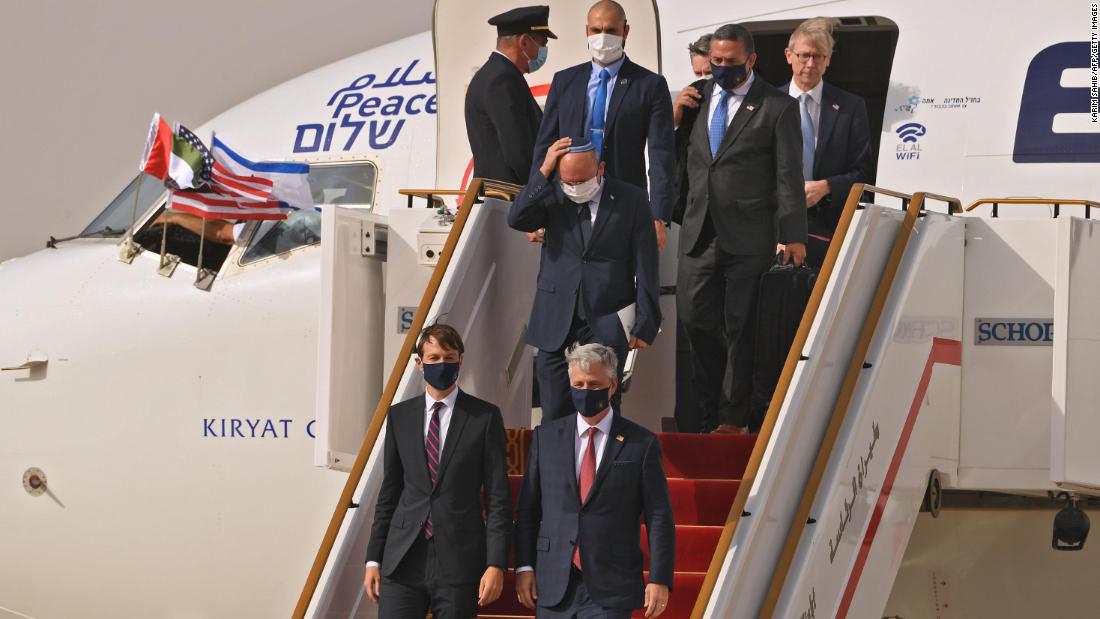 UAE's hypocritical and deceptive stance on Pakistan reached a new height recently when it suspended the issuance of visit visas to Pakistanis, seemingly to limit the spread of COVID-19. However, the reality seems to be otherwise because the UAE has banned nations which do not recognize Israel (Iran, Iraq, Afghanistan, Yemen). Or else, the USA and other European countries, along with India (has an average of 50,000 positive cases daily), which are worse in terms of COVID-19 cases, would have found themselves on the list but did not.
Furthermore, UAE has also set up an 'intelligence base' at Socotra Island in Yemen, which is primarily to 'keep an eye' on Gwadar Port in Pakistan. Gwadar is also the hub of the China Pakistan Economic Corridor (CPEC). These events are highlighting the uneasiness and growing tensions between the Islamic states.
Although the KSA has not openly made any statements regarding its stance on Israel, it gave a 'green signal' to the UAE during the formalisation of bilateral agreements with the Jewish state. KSA's position towards Israel is becoming clear as Israeli media reported on Monday, November 23 that Prime Minister Benjamin Netanyahu flew to Saudi Arabia for a furtive meeting with Prince Mohammed bin Salman. Although King Salman has supported the Palestinian cause, his son is likely to open to the idea of normalising relations. Moreover, as stated above, it is allowing their airspace to be used for flights between UAE and Israel.
As for India, it is ready to provide the UAE with a massive workforce comprising of software engineers/technical bankers, etc. Modi has visited the Middle East countries eight times in his tenure and India's oil needs are met from the Middle East itself. In February this year, Prince Mohammed bin-Salman came on his first official visit to India as well. Although not stated publicly, the UAE's support for India is evident. On August 5, Modi's government ended the special status of Jammu and Kashmir and on August 24, the UAE gave Modi the highest civilian honour. KSA too remained quiet despite Pakistan's efforts to unite Muslim nations against Indian held territory of Kashmir.
Speculations are that KSA's historic announcement of their acceptance of Israel will come in January after Joe Biden inaugurates his presidency.
Herein, based on the aforementioned occurrences, it is expedient to conclude that there definitely is a rift between Pakistan and the Arab nations after their historic acceptance of Israel, ignorance of the Palestinian cause and support for India in the Kashmir issue. The long-standing brothers, now seem to be tearing apart due to Israel and India. India, Israel and the USA are now to be friends with the Gulf nations, snubbing Pakistan.
---
About Us:
Runway Pakistan is a complete solution provider for all your marketing communications related requirements. The ultimate hub of infotainment – Runway composes of all the key offerings – Monthly Print Magazine, Digital Magazine, Media Production, Creative Agency, PR Agency, and Marketing Consultancy that a brand needs to be seen, heard, and known!
Like and follow our Facebook page:
Runway Pakistan