Akon Continues Work on his $6 Billion 'Akon City' in Senegal
Akon says that he has collected up to one third of the investment needed for the city.
Akon, best known in Pakistan for his single Smack That and Chammak Challo, has revealed in the past about his plans for a "real life Wakanda" city. He is now continuing his work to get the $6 billion for his Akon City in Senegal, Africa.
In his statement on August 31, Akon said that he hopes that this city will provide the much needed jobs to Senegalese. He further hopes that it would be a "home back home" for Black Americans and others who are tackling racial injustices.
"The system back home treats them unfairly in so many different ways that you can never imagine. And they only go through it because they feel that there is no other way," he said.
"So if you're coming from America or Europe or elsewhere in the diaspora and you feel that you want to visit Africa, we want Senegal to be your first stop."
Akon spent much of his childhood in Senegal, though he was born in the USA to Senegalese parents. The authorities in Senegal have embraced him as a native son, introducing him by his given name Aliuane Thiam and praising him for investing in Africa during globally financial uncertain times.
Tourism Minister Alioune Sarr said Akon's city plan comes at a time when private investment is scarce and badly needed. International flights have resumed in Senegal, but at the moment are only for citizens and residents with a few exceptions.
"COVID-19 has sown doubt everywhere. This means that those who had doubts about the attractiveness of Senegal, and Africa in general must convince themselves that there are men and women who believe in Africa," he said.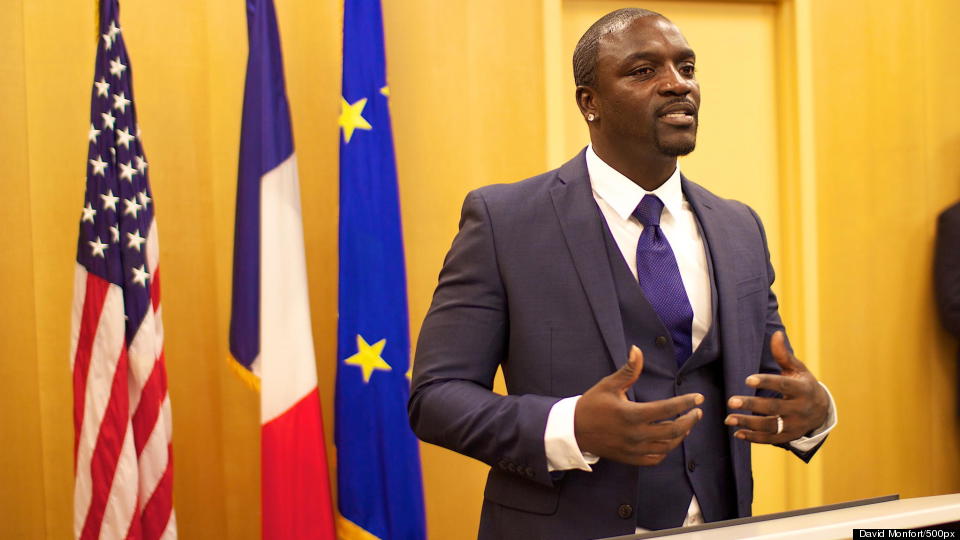 Details about Senegal's Akon City
Akon has announced that one-third of the total $6 billion has been collected so far for the construction of the city in Senegal. The first phase will be worked upon from early 2021, and could take up to 3 years.
When talking about the design, he stated that the almost surrealist, water-like designs of Akon City were inspired by the shapes of traditional sculptures long made in Africa's villages. However the gleaming structures of Akon City will be made of metal and glass, not wood.
A hotel within the city plans to feature rooms decorated for each of the 54 nations of Africa – as he was unable to find an architect in Senegal fast enough, he had to contact one in Dubai. Thus, it is unclear how much of the local resources will be used in the construction of the city and how much will be imported.
The singer is also introducing a seaside resort, a tech hub, recording studios, "Senewood" to develop Senegal's film industry in this city, a hospital, police station and even its own cryptocurrency already named AKoin.
About Us:
Runway Pakistan is a complete solution provider for all your marketing communications related requirements. The ultimate hub of infotainment – Runway composes of all the key offerings – Monthly Print Magazine, Digital Magazine, Media Production, Creative Agency, PR Agency and Marketing Consultancy that a brand needs to be seen, heard and known!
Like and follow our Facebook page: