Amir Adnan's Guide to Beating COVID-19
Designer Amir Adnan has shared his guide to beating COVID-19 and we can emulate that until we don't have a cure for the virus!
As of now, COVID-19's cure is still not available, so we must figure out how to deal with it if we were to contract it. Luckily, designer Amir Adnan has shared his guide to beating COVID-19 and we can emulate that.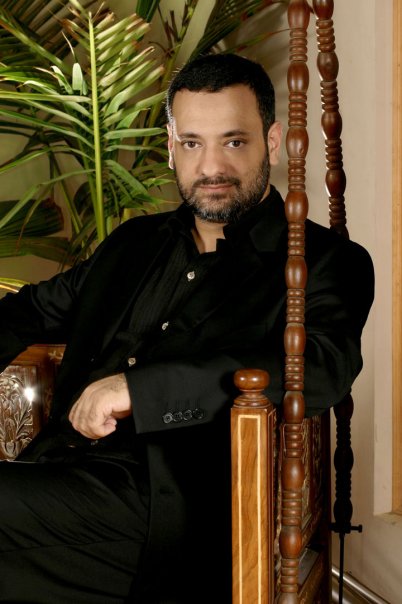 Amir Adnan's Guide to Tackling COVID-19
Amir Adnan shared, "I took steam for 10 minutes followed with salt and hot water gargle six times a day. Drank hot green tea with [turmeric], ginger and honey at least 12 to 16 cups a day. Had 2.5 litres of water. [Took] Lit-C, 1000 CC twice daily, Surbex Z religiously everyday."
He further added that when it came to food, he depended on the protein in the form of meat and eggs, as well as had two cups of yakhni.
However, food is not the only thing we have to focus on! Amir Adnan also stated that he"exercised and did deep breathing everyday. Counted breaths per minute every two hours (should be between 12 to 20). Checked oxygen absorption as well. Kept a very positive mind and worked out of my room regularly."
During his days as a COVID-19 positive, he "stayed in one room for 21 days but washed clothes, made the room, cleaned bathroom and washed dishes and disinfected the area every day. This kept the virus contained in one room and protected others. Food was left outside my door and nothing left my room once it had entered."
He ended his message with two points:
"Remember there is no medicine except your own immune system. So do everything to keep yourself healthy. Do not let the virus get the better of you due to lethargy or neglect."
"I know many people who did not take this seriously and ended up with complications and medical aid is not available anymore. So please be alert and be quick in reacting positively as soon as you detect any symptom."
We hope that Amir Adnan's Guide to beating COVID-19 is helpful and ensures that as many people as possible win their fight against the virus!
About Us:
Runway Pakistan is a complete solution provider for all your marketing communications related requirements. The ultimate hub of infotainment – Runway composes of all the key offerings – Monthly Print Magazine, Digital Magazine, Media Production, Creative Agency, PR Agency and Marketing Consultancy that a brand needs to be seen, heard and known!
Like and follow our Facebook page: