PSDP Budget for 2020-2021 set at Rs 650 Billion
The PSDP budget for the financial year 2020 to 2021 was set at Rs 650 billion, including the Rs 72.5 billion foreign assistance.
In the annual budget that was announced by the federal government yesterday, the Public Sector Development Programme (PSDP) budget for the financial year 2020 to 2021 was set at Rs 650 billion; this figure includes foreign assistance of Rs 72.5 billion.
PSDP will be focused upon:
the completion of the current ongoing projects
adequate rupee cover to foreign-funded projects
provision of sufficient funds for initiatives under the China-Pakistan Economic Corridor (CPEC)
the projects that help prioritise economic growth and equity strategies
regional balanced development by addressing the needs of less developed areas
the promotion of initiatives to innovate financing modes to reduce the burden on PSDP.
COVID-19 has been a focus in the "relief budget". PSDP budget for 2020 to 2021 shows that a special programme is being developed to deal with the COVID-19 pandemic with an outlay of Rs 70 billion. This programme will be focusing on education, sewerage, solid waste management, clean drinking water and upgrading existing health services. The programme will be implemented with the support of provincial governments and local governments.
Other than that, Rs 20 billion have been allocated to health initiatives to deal with COVID-19, even though the health sector is now under the provincial governments and not the federal government.
The CPEC projects will be carrying a possible throw-forward of Rs 830 billion at the start of the financial year 2020 to 2021; this will need to be considerably allocated so the projects are completed on time.  About 34 projects under the CPEC of total cost of Rs 1,625 billion are being implemented and these projects are at different stages of implementation.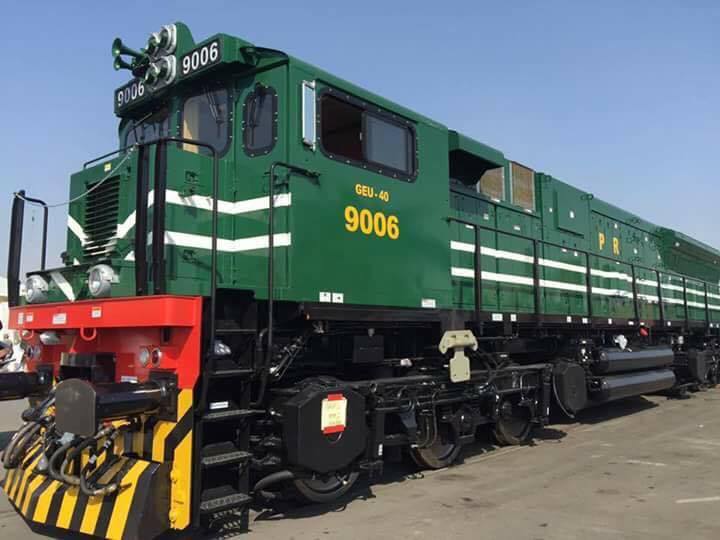 To meet the minimum requirements in the transport and communication sector (both CPEC and otherwise), Rs 179 billion has been locked.
In this sector, no provincial road would be taken up, other than the less developed areas of Balochistan, south Punjab, south KP, merged areas and Gilgit-Baltistan. East-west regional connectivity and inter-provincial connectivity will be prioritised for improvement of the linkages aimed at increasing international trade and domestic trade.
It is clear, in one of the PSDP documents, that the government is trying to involve private investment and participation in development efforts under the PSDP-plus initiative. The government is expecting a Rs 5 trillion worth of investments. Long, medium and short term projects with government interventions will be PSDP's distinctive characteristic.
PSDP will be focusing on priority areas, such as regions in Gilgit-Baltistan, Khyber Pakhtunkhwa, Balochistan.
For Balochistan, allocations have not only been increased but new schemes have also been included. These are N-50 from Yarik-Zhob, including Zhob bypass, Jhal-Jhao Bela section and Naukandi-Mashkhel, along with other road and water projects.
In Khyber Pakhtunkhwa, a 10-year development plan for the merged districts will be financed with an allocation of Rs 24 billion. In Gilgit-Baltistan, PSDP will be used to help harness the hydel potential of the region.
For the power projects, Rs 80 billion has been earmarked in the PSDP project, while Rs 70 billion has been allocated for water projects. In water, PSDP will be utilising the funds for the construction of large, medium and small dams. This will increase water storage, water conservation, rainwater harvesting and integrated water resource management along with generation of electricity.
The government has allocated Rs 14 billion for food security and agriculture. Additionally, 'national agriculture emergency programme' has been announced to improve the agriculture and livestock sector.
Under PSDP, the environment and climate change will receive Rs 5 billion. The main focus for this sector will be the 'Ten Billion Tree Tsunami Programme'.
What do you think of the budget this year? Will this budget help with the COVID-19 and locust control, as well as bridge the gap between the rich and the poor? Is our PSDP budget vague or is it detailed enough to guide our ministries? Let us know in the comments what you think!
About Us:
Runway Pakistan is a complete solution provider for all your marketing communications related requirements. The ultimate hub of infotainment – Runway composes of all the key offerings – Monthly Print Magazine, Digital Magazine, Media Production, Creative Agency, PR Agency and Marketing Consultancy that a brand needs to be seen, heard and known!
Like and follow our Facebook page: