Imran Khan Has Arrived in Quetta After Hazara Miners Laid to Rest
Prime Minister Imran Khan reached Quetta on Saturday, hours after coal miners from the Hazara community were buried at Quetta's Hazara Town cemetery.
After being brutally killed attack on January 3, the miners of the Hazara community have finally been laid to rest at Quetta's Hazara Town cemetery- hours after which Prime Minister, Imran Khan arrived in the provincial capital. He is expected to meet the families of the miners later today.
Upon his arrival in Quetta, Balochistan Chief Minister Jam Kamal, provincial ministers and other officials received the premier. Minister for Interior Sheikh Rashid Ahmed and Minister for Kashmir Affairs and Gilgit-Baltistan Ali Amin Gandapur accompanied the prime minister during his visit.
Imran Khan will also chair a high-level meeting in which the aftermath of the tragedy and the province's law and order situation will be reviewed, a report stated.
وزیر اعظم عمران خان کی زیر صدارت سانحہ مچھ اور صوبے میں امن و امان کے حوالے سے اجلاس pic.twitter.com/YopKlJ7SPR

— Prime Minister's Office, Pakistan (@PakPMO) January 9, 2021
Shortly after his arrival, the PM Imran Khan met with the provincial chief minister and governor in the presence of Commander Southern Command, Lt. General Sarfraz Ali.
After initially condemning the tragedy, the premiere drew a lot of criticism for not immediately visiting Quetta for "security reasons". PML-N's Maryam Nawaz, who visited the Hazara protesters earlier this week, said that she felt terrible to see the indifference shown by the "person sitting on the seat of power and authority"- referring to Imran Khan.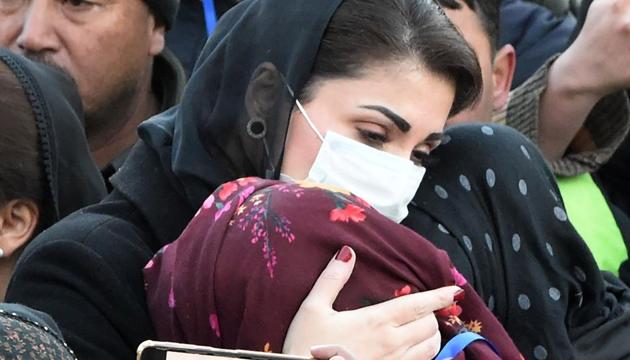 "The families of the victims are crying for an assurance from the government, but Imran Khan is not coming here because of his ego," she stated.
The prime minister on Friday urged the community to bury the deceased Hazara victims of the attack, calling on them to refrain from "blackmailing the premier" — a statement that drew massive criticism from all over the nation.
We have accepted all of their demands. [But] one of their demands is that the dead will be buried when the premier visits. I have sent them a message that when all of your demands have been accepted […] you don't blackmail the prime minister of any country like this.
"This should be clear. All of your demands have been met but you can't impose a condition which has [no logic]. So first, bury the dead. If you do it today then I guarantee you that I will come to Quetta today," Imran Khan said earlier.
---
About Us:
Runway Pakistan is a complete solution provider for all your marketing communications related requirements. The ultimate hub of infotainment – Runway composes of all the key offerings – Monthly Print Magazine, Digital Magazine, Media Production, Creative Agency, PR Agency, and Marketing Consultancy that a brand needs to be seen, heard, and known!
Like and follow our Facebook page:
Runway Pakistan