PSX Seeks Investment from SOEs, Gains 3500 Points
While private firms are investing, SOEs have been absent from the local market in recent years. More investment is expected as PSX gains 3500 points and meets with the Ministry of Finance for future strategies.
Pakistan Stock Exchange (PSX) has been working on gaining the long term investment from State Owned Enterprises (SOEs) as they have been absent in the past few years.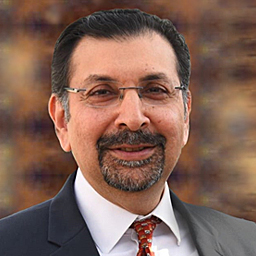 According to PSX, while insurance firms and pension funds in the private sector invest in the interest of their policy holders, SOEs like EOBI, State Life and National Investment Trust have been absent from the local market for the recent years. The Exchange presented their case to the Ministry of Finance, which was received positively according to CEO and MD of PSX Farrukh Khan.
It is believed that this would be a "win-win" situation for everyone, as the market will receive a boost while the SOE policy holders would also be able to make investments and gain profits via PSX in the long run. It helps that the Exchange has started to stabilise itself after a fall of over 8,000 points in KSE-100 during the last 2 weeks, hitting a six year low at 27,200.
PSX recently gained around 3,500 points points, taking the KSE-100 Index to 30,700 points in total as panic selling has started to decline.
PSX Discusses Potential Strategies with Government to Gain More Investments
CEO of PSX stated that in their discussions with the Government, they "focused on how to stabilise the market and the companies including the listed ones, and what kind of relief could be given to the companies, including the cut in benchmark interest rate."
We should provide more relief to the system which, we think, may be needed. If we 'under-compensate' and keep the system tight, then it will take years to recover from the economic mess in the broader way.

Later, when the situation normalises, policymakers can rationalise the measures, including the interest rate cut and other financial and monetary measures.
He further claimed that whoever invested today would make huge gains – this is an opportunity, that Khan believes, will never return.
About Us:
Runway Pakistan is a complete solution provider for all your marketing communications related requirements. The ultimate hub of infotainment – Runway composes of all the key offerings – Monthly Print Magazine, Digital Magazine, Media Production, Creative Agency, PR Agency and Marketing Consultancy that a brand needs to be seen, heard and known!
Like and follow our Facebook page: