HSY Mentors Future Designers
While sharing BTS stories of his upcoming collection, HSY took the opportunity to give some helpful tips to future designers.
In a series of tweets unveiling his upcoming collection, HSY took the opportunity to provide some helpful tips to aspiring designers.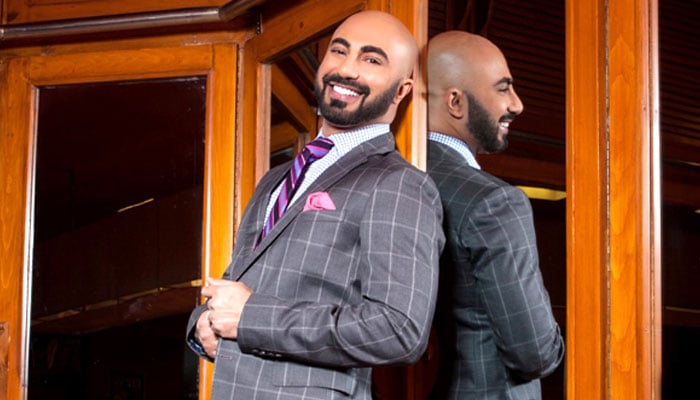 1- Authenticity
Plagiarism has become a common practice in the fashion industry. HSY explains why it is imperative to be true to your craft and authentic with your work. "Starting your own brand is like really showing your personality. What is the most important thing in a personality? To be authentic. So whatever you design, don't copy, don't look at other people. Design what feels right to you. Be authentic," he says.
2- Following trends
To cater to the public, a designer needs to be up to date with recent trends in the market. "Keeping up with trends is super important. As a designer, you must have a finger on the pulse of what everyone wants, and that does not mean just my generation. Gen Z, Millennials, Gen X, Baby Boomers – every single person is an important client. That's what you need to do," states HSY.
3- Taking inspiration
While many people have begun merging taking inspiration and simply copying, HSY explains how to properly take inspiration from immaterial sources around us. "Creating a design I always get inspired by my mum and sister, and every mum, sister, and wife out there. Because when you're creating clothes you have to make sure will the mum, sister, daughter be able to wear this in her family and be okay? And that is key in design."
4- Advice for the fresh grads
HSY says, "If you have just graduated, my advice to you would be to work with another designer before you start your own brand. I am sure you are talented, have a great aesthetic sense, you think you are amazing, and I'm sure you are! But work with another designer. Figure out how things actually work before your step out in the world."
---
About Us:
Runway Pakistan is a complete solution provider for all your marketing communications-related requirements. The ultimate hub of infotainment – Runway composes of all the key offerings – Monthly Print Magazine, Digital Magazine, Media Production, Creative Agency, PR Agency, and Marketing Consultancy that a brand needs to be seen, heard, and known!
Like and follow our Facebook page:
Runway Pakistan