Library Heist At University of Cambridge
Charles Darwin's notebooks containing his famous "Tree of Life" sketch have gone missing in a library heist from the University of Cambridge.
Two of Charles Darwin's notebooks containing his pioneering ideas on evolution and his famous "Tree of Life" sketch have been reported missing in an alleged library heist at the University of Cambridge. The library has reported that the stolen books are worth millions of pounds. The authorities have announced a public appeal for help in locating the two missing notebooks, one of which contains Charles Darwin's iconic 1837 'Tree of Life' sketch.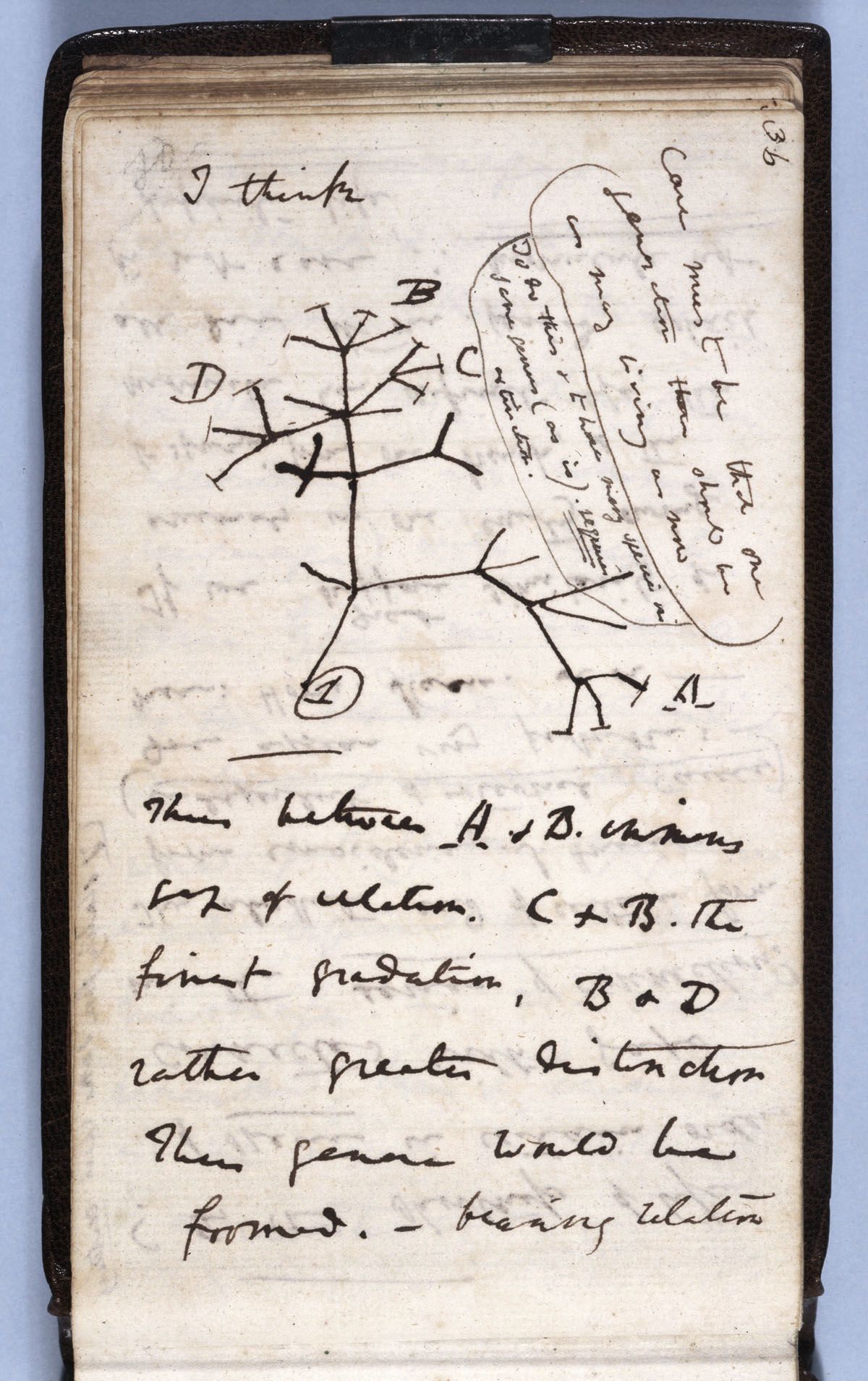 The University of Cambridge conducted the largest and most extensive search in its Library's history. The books were first reported missing in January 2001 after they were moved out of the Special Collections Strong Rooms for photography.
"Curators have concluded the notebooks […] have likely been stolen," the library said in a statement.
Cambridgeshire Police have been informed of the library heist and the disappearance has been recorded on the national Art Loss Register for missing cultural artefacts as well as the library's Interpol's database of stolen artworks.
The University of Cambridge's Librarian, Jessica Gardner, released a video statement on their YouTube channel appealing to the public to help.
"We would be hugely grateful to hear from any staff, past or present, members of the book trade, researchers, or the public at large, with information that might assist in the recovery of the notebooks."
"It is deeply regretful to me that these notebooks remain missing despite numerous wide-scale searches over the last 20 years," she asseverated.
"I would ask anyone who thinks they know of the notebooks' whereabouts to get in touch. Please help," she added.
"Someone, somewhere, may have knowledge or insight that can help us return these notebooks to their proper place at the heart of the UK's cultural and scientific heritage."
Despite the improved security systems, the library heist still occurred. The university launched the appeal on November 24, which is known as Evolution Day since it marks the date of the publication of "On the Origin of Species".
---
About Us:
Runway Pakistan is a complete solution provider for all your marketing communications related requirements. The ultimate hub of infotainment – Runway composes of all the key offerings – Monthly Print Magazine, Digital Magazine, Media Production, Creative Agency, PR Agency, and Marketing Consultancy that a brand needs to be seen, heard, and known!
Like and follow our Facebook page:
Runway Pakistan