A fake notification attributed to the Sindh Government is being circulated on social media applications. The notification declares today, December 28 as a public holiday in Sindh on account of 'World Susral Day'.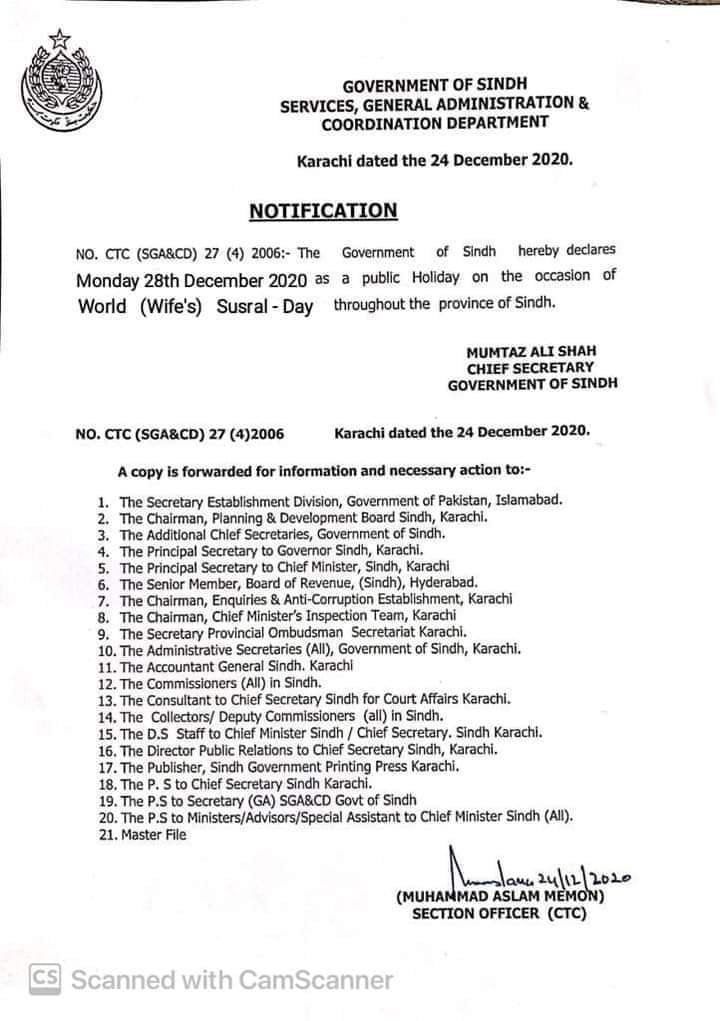 Geo News has declared this as fake news in accordance with their fact-check. There is no 'Susral Day' and December 28 is not a public holiday.
Several Twitter users shared the notification initiating a series of satirical and humorous tweets about the fake Susral Day. Others including journalists have been resharing the notification to highlight that the document is false.
---
About Us
Runway Pakistan is a complete solution provider for all your marketing communications related requirements. The ultimate hub of infotainment – Runway composes of all the key offerings – Monthly Print Magazine, Digital Magazine, Media Production, Creative Agency, PR Agency, and Marketing Consultancy that a brand needs to be seen, heard, and known!
Like and follow our Facebook page:
Runway Pakistan