Imran Abbas Appointed Goodwill Ambassador by Turkey
Imran Abbas has been selected by the Turkish government as a 'Goodwill Ambassador from Pakistan' to visit different countries to provide basic needs.
Imran Abbas has been selected by the Turkish government as their 'Goodwill Ambassador from Pakistan' to visit several countries across the globe like Africa with the aim of providing everyday essentials for survival.
During his recent trip to the country, Imran Abbas shot a special Ramzan Transmission from the heart of the Ottoman Empire Istanbul, as well.
The news was shared by the actor through his social media accounts, where Imran Abbas wrote, "Honoured to be selected by the government of Turkey and its Ministry of Religious Affairs as the Goodwill Ambassador from Pakistan to visit, this week, to Tanzania and many African countries along with leading Turkish actors to provide water, food, education and other basic needs of life to the people of those countries".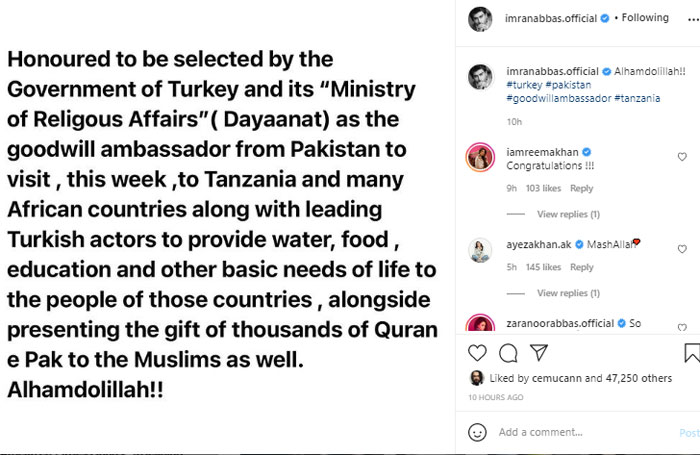 He added that he will also be "presenting the gift of thousands of Quran to Muslims as well" during the trip.
Imran Abbas took several trips to Turkey in the past couple of months due to which he has become quite famous among the Turkish actors as well.
He was also earlier spotted hanging out with renowned actors including Celal AL, Yeşim Ceren Bozoğlu (Hazal Hatun in Kuruluş: Osman) and Cenk Kangöz (Diriliş: Ertuğrul), and also visited the sets of Kuruluş: Osman, where he was presented the flag of the Kayi tribe.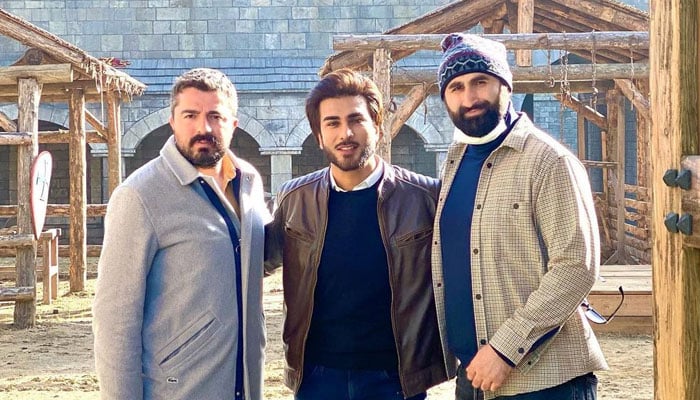 The announcement came days after Imran Abbas visited Turkey and met fellow Turkish stars.
Fans and friends have congratulated the actor for getting the honour.
---
About Us:
Runway Pakistan is a complete solution provider for all your marketing communications-related requirements. The ultimate hub of infotainment – Runway composes of all the key offerings – Monthly Print Magazine, Digital Magazine, Media Production, Creative Agency, PR Agency, and Marketing Consultancy that a brand needs to be seen, heard, and known!
Like and follow our Facebook page:
Runway Pakistan
Check out our previous article:
Pakistani Harassment Laws Every Woman Should Know